Eunice "Eunz" Dollete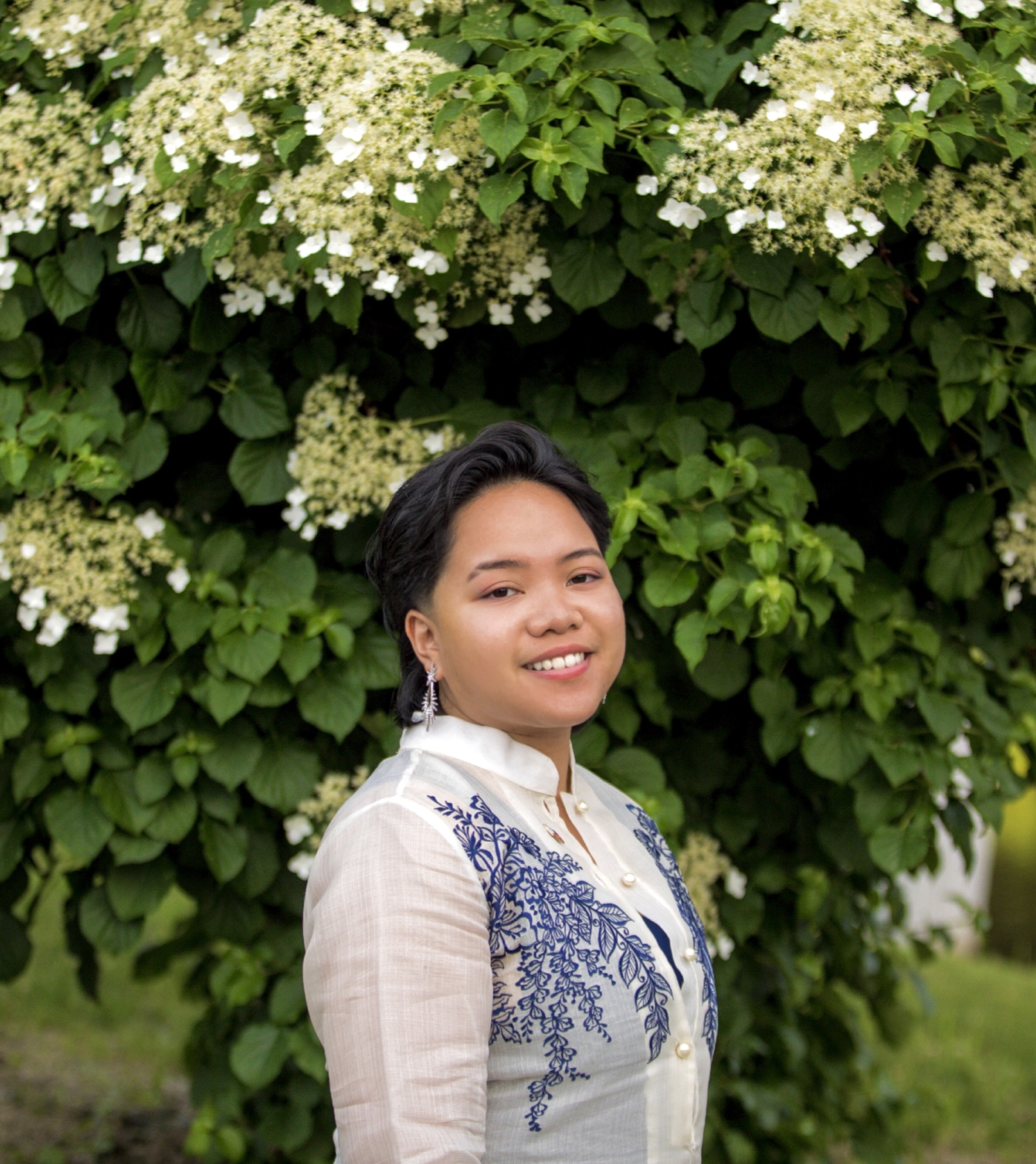 Eunice "Eunz" Dollete
Assistant Director for Cultural Programming and Social Justice Education
---
Eunice "Eunz" Dollete (they/them/theirs) is the Assistant Director for Cultural Programming and Social Justice Education for the Office of Diversity, Equity and Community Engagement. Eunice is an experienced community organizer and a scholar-agitator for justice. Before coming to GW, they served as an Academic Success Advisor at Clark University as well as a Marketing Specialist and Administrative Assistant for the Massachusetts Small Business Development Center. Eunice holds experience working in student government, campus life, residential life, and academic affairs at Clark University where they co-founded the Food Insecurity Resistance Movement (FIRM) Food Pantry and an autonomous mutual aid network serving low-income, BIPOC, LGBTQIA+ and other marginalized students. They also served in multiple mentorship positions for first-generation and students of color at the Multicultural and First-Generation Student Support Office, where they worked to revive and facilitate the Queer and Trans Students of Color Affinity Space and developed programs on social justice, leadership and navigating first-year transitions.

Eunice was awarded the President's Achievement Award for Inclusive Excellence at Clark University for two years in a row, to honor their work and advocacy supporting marginalized communities and co-creating the Rise for Racial Justice teach-in series with students, faculty and staff. One of Eunice's most formative experiences was training at the Highlander Research and Education Center in New Market, Tennessee, where they developed skills in grassroots, intergenerational, cultural organizing, popular education and shared knowledge building. They hope to use storytelling, evidence-based strategies as well as skills from years of coalition-building and community organizing in order to co-create strong communities and work towards collective healing and liberation.

Eunice earned their Bachelor's Degree in Political Science, English and Marketing as well as a Master's in Public Administration from Clark University.

Originally from Capiz, Philippines, and growing up in Massachusetts, Eunice enjoys DJing, cooking, finding new shows to stream and spending time with loved ones.