Abby Phillip
CNN Senior Political Correspondent
Tue, 6 April, 2021
6:00pm - 8:00pm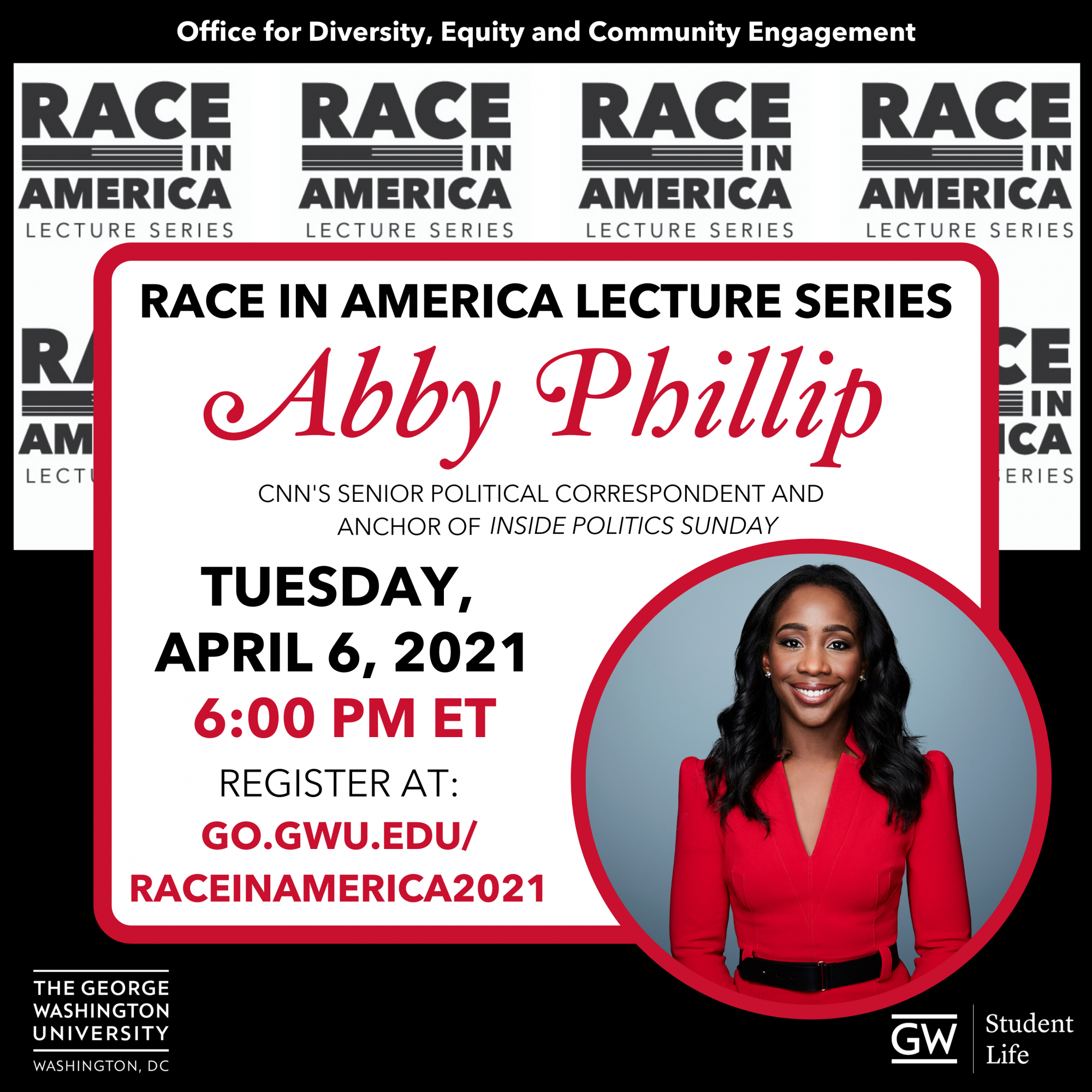 About Abby Phillip
 Abby Phillip is CNN's senior political correspondent and anchor of Inside Politics Sunday, an hour-long in-depth conversation on the week's most important political storylines, with a diverse set of analysts and news-making interviews. She joined the network in 2017 to cover the Trump Administration and served as White House Correspondent through 2019. In January 2020, she moderated CNN's Democratic Presidential Debate in Iowa. She also anchored special coverage of Election Night in America surrounding the 2020 election, which lasted several days until CNN was the first news outlet to project Joe Biden as the winner. In January 2021, she anchored the CNN Special Report: Kamala Harris: Making History about the Vice President's barrier-breaking career and the childhood experiences that helped shape her.
Phillip joined CNN from The Washington Post where she most recently served as a national political reporter, covering the White House. While at The Washington Post, Phillip wrote on a wide range of subjects related to the Trump White House, including efforts to repeal and replace the Affordable Care Act, the president's overseas trip to Poland and Germany for his first G-20. As a campaign reporter during the 2016 election Phillip extensively covered Hillary Clinton's presidential campaign.
Phillip was also a general assignment reporter for the Washington Post, where she covered domestic an international news including the tragic Charleston, S.C. and San Bernardino massacres. Before joining the Washington Post, Phillip was a digital reporter for politics at ABC News. She has also covered the Obama White House for POLITICO as well as campaign finance and lobbying.
Phillip is working on her first book, THE DREAM DEFERRED: Jesse Jackson, Black Political Power, and the Year that Changed America, which will be released in 2022 and serve as the first major contemporary book on the life and political legacy of Jackson, focusing on his groundbreaking run for the Democratic presidential nomination in 1988.
Phillip was raised in Bowie, Md. and is a graduate of Harvard University with a degree in Government. She currently lives in Washington D.C. with her husband.